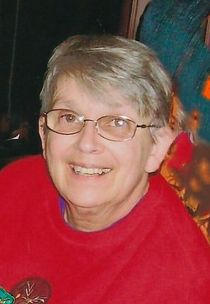 Constance L. "Connie" Agen, 72 of Gilman, died on Monday, May 9, 2022 at Oakbrook Health and Rehab in Thorp under the care of St. Croix Hospice.
She was born on June 11, 1949 in Spooner the daughter of the late Mathew and Evelyn (Gagner) Reiter. Connie grew up in the Shell Lake area and graduated from Shell Lake High. She went on to Barron County Technical College for a year. On June 20, 1970 she married John Agen in Cumberland.
Connie worked a variety of jobs including, being the Gilman Librarian, a cook/waitress at Kountry Kettle Kafe, a cashier at McDonalds, a cook for Indianhead Head Start, helping at Kiddie Korner and was a manager for Lublin Seniors Nutrient Site. Connie also was a Girl/Boy scout leader, a Sunday School Teacher, was a member of the American Legion Auxiliary and the Swinging Bridge Quilt Club.
She enjoyed quilting, crafting, fishing, playing cards and games and most of all spending time with family; especially her grandchildren.
She is survived by her husband of 51 years, John, her children, Kristine Agen of Fort Wayne, IN, John Agen, JR of Eau Claire and Kayla (Dustin) Hayes of Eau Claire, 9 grandchildren, Zane, Korrigan, Addison, Ty, Mya, Lucy, Colton, Lincoln and Porter, her siblings, JoAnn Jordan of Spooner, Pat Reiter of Rosemount, MN, Mathew (Donna) Teiter of Grand Rapids, MN, Ken (Marion) Reiter of Shell Lake and Bob (Ellen) of Spooner.
Connie is preceded in death by her parents, sister Marilyn Chizek and 3 siblings in infancy.
A memorial service will be held at 3 PM on Sunday, May 22, 2022 at the Gilman Funeral Home with Rev. Kenneth Schmidt officiating. Inurnment will follow in Meadowbrook Cemetery. Visitation will be from 1:30 PM until time of service Sunday.