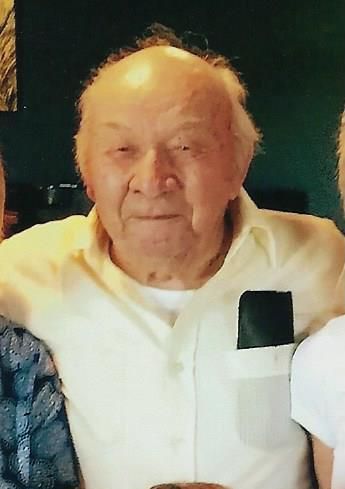 Raymond James Jaeger, 95 of rural Gilman, died on Monday, November 27, 2023.
He was born on January 27, 1928 near Crescent, WI to the late Carl and Mary (Sedivy) Jaeger. Ray's moved to the Gilman area when he was very young and grew up on the family farm. He married Dolores Mundell on June 23, 1951 at the Hannibal Presbyterian Church. Ray farmed all his life and logged for many years as well. He also was on the Town of Ford Board for 40+ years and ran the town grader. Ray was also proud of the projects that he also helped build including the Manex Pipeline and the excavation of land for the Miller Dam Flowage.
With his "down time" he could be found in his shop fixing his and neighbors machinery. Ray also served his country in the National Guard from 1950-1960.
He is survived by his children, Randall Jaeger and Evelyn (Tom) Goebel both of Gilman, Cheryl (Stanley) Aldinger of Medford and Jill (Michael) Reed of Port Washington, 14 grandchildren, 33 great grandchildren and 5 great-great grandchildren and one sister, Wilma Mravik of Gilman.
Ray is preceded in death by his parents, his wife Dolores (2015), sisters, Florence Jaeger and Lydia Tkachuk and his brother, Rudy. A
Celebration of Life will be held from 10-11:30AM on Monday, December 4, 2023 at the Gilman Funeral Home with lunch to follow. Visitation will be from 10AM until time of service. Inurnment will be in Meadowbrook Cemetery at a later date