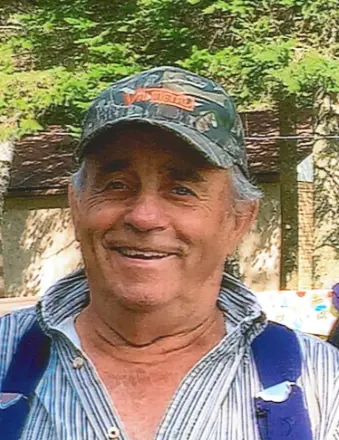 Dale J. Geiger, age 79, of Dorchester, passed away on Wednesday, August 30, 2023 at Aspirus Medford Hospital.
A Mass of Christian Burial will be held at 11:00 a.m. on Friday, September 8, 2023 at St. Bernard Catholic Church in Abbotsford. Father Timothy Oudenhoven will officiate. Interment to follow at Dorchester Memorial Cemetery. Family and friends are welcome from 9:00 until 11:00 a.m. on Friday at the Church.
Dale was born on August 14, 1944, the son of Clarence and Lucy (Keller) Geiger in Dorchester. He was united in marriage to Donna Theilig on April 8, 1972 in Colby. Dale worked in construction, building barns and roads, worked at Meyer Manufacturing and Lumber before farming in the town of Mayville for many years.
Dale was a jack of all trades and could fix anything. He enjoyed fishing, hunting and spending time at the cabin he built. Most importantly, Dale loved and cherished his family.
Dale is survived by his wife of 51 years, Donna; three children: Vicki (Chris) Michaels of Colfax, Monica DeGroot of Waterford and Pete (Nycole) Geiger of Withee; nine grandchildren: Myranda (Nick) Verheyen, Willie Michaels (fiancé, Abby), Angela (Alex) Dickson, Jennifer (Brad) Kamp, Christina Michaels, David (Angel) DeGroot, Hannah DeGroot, Nathan DeGroot and Zachary Geiger (Lily German); two great-grandchildren: Greyson Geiger and Scott DeGroot and one due in November. He is further survived by his sister, Janice Schmelzer of Burlington and his brother, Rick Geiger of Spokane, WA; nieces, nephews, other relatives and friends.
He is preceded in death by his parents and a brother, Donald.