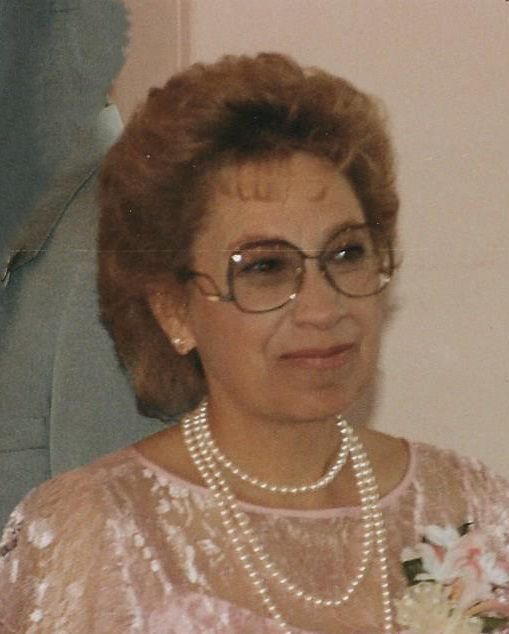 Lillian Mae Hartzell, 86 of Gilman, passed away peacefully in the presence of family, Wednesday, August 30, 2023 at UW Hospital Madison.
She was born on April 22, 1937 in Eau Claire to the late Art and Della (Hodge) Ingles. Lillian grew up in the Cobban area near Cornell. She married Larry Hartzell on October 18, 1958 at the Gilman Presbyterian Church.
She enjoyed riding horses, snowmobiling, motorcycling, and camping. She loved gardening, cooking, and playing Skip-Bo. Most of all, she loved the Lord and enjoyed reading and studying the Bible.
She worked at Zastrow's nursing home for many years. Also was an EMT and Ambulance Coordinator, and most recently a Pilot car driver for oversize loads.
She is survived by her children, Tammy (David) Wojcik of Hannibal, Shane (Dana) Hartzell of Gilman, Robin (Julie) Hartzell of Cadott and April (Jeff) Sauer of Thorp, 19 grandchildren, 7 great grandchildren and 2 brothers, Tom Ingles of Cornell and Jack (Sandy) Ingles of Stanley.
Lillian is preceded in death by her parents, husband, Larry (2021), sisters, Darlene (infancy), Margaret Lange, Nancy Miller and Vicky Ingles and brothers, Charlie and Jim Ingles.
A funeral service will be held at Noon on Monday, September 11, 2023 at the Northland Baptist Church-Hannibal with Rev. Richard Chromy officiating. Visitation will be from 10AM until time of service. Inurnment in Meadowbrook Cemetery will take place at a later date. Plombon Funeral Service is serving the family.